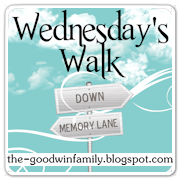 I am going back to the Spring of 2007, Riley was 5 years old and we signed him up for T-ball. What a BIG deal it was too! He got a new glove, cleats and the uniform was just too cute! It almost swallowed him up!
See, look how big his pants are! Precious!
Practices were fun meeting all the other parents and boys. We had a great coach. He really worked on sportsmanship, playing fair, teaching the boys to work together and show each other respect. When the games were over he would ask each boy to say something good about another team mate that they may have done during the game. He really taught the boys how to build each other up. What an awesome thing to teach 5 year old boys.
I'll tell you though, these were some of the best games to watch! At the first game, Coach introduced each boy and in the background was playing the song, "Put me in coach, I'm ready to play!..." they were so excited! In the beginning, it was so funny to watch them run in the wrong direction after they hit the ball, or throw it to the wrong person. There was a spot in Right Field that by the end of the season had a deep hole where the boys who played that position would stand in it and dig when they were bored. Riley was one of them! But to see them hit the ball and run to first base, then eventually home and feel that sense of excitement for them doing so well! And to those little boys, snack time at the end of the game was the best part of it all! What a great time!
It has been a good experience for us to be involved with T-ball and baseball. We have been so blessed to have some awesome coaches that were good Christian men who taught Riley some good values.
I am so thankful that Riley has stuck with it over the last 3 1/2 years. It has given him confidence and taught him sportsmanship and how to work with his teammates and help his team play well. It hasn't been easy, he isn't one of these boys that sports just comes easy, at least baseball anyways. Last spring he got one hit during the games, he was so discouraged. Thankfully after some coaxing he decided to play this year and he is so glad he did. He has been hitting better and working on fielding better. We'll see what next spring holds because soccer runs a close race with baseball...but for now looking back at T-ball is a wonderful memory of such a precious little boy who could run fast and had a lot of fun!! My how things change!
Taken by one of the other parents at last weeks game.